To get started on Easyfundraising, click on the logo to open a new browser page, then select your cause by entering DEPG in the search field (we have included DEPG in our display name on this site).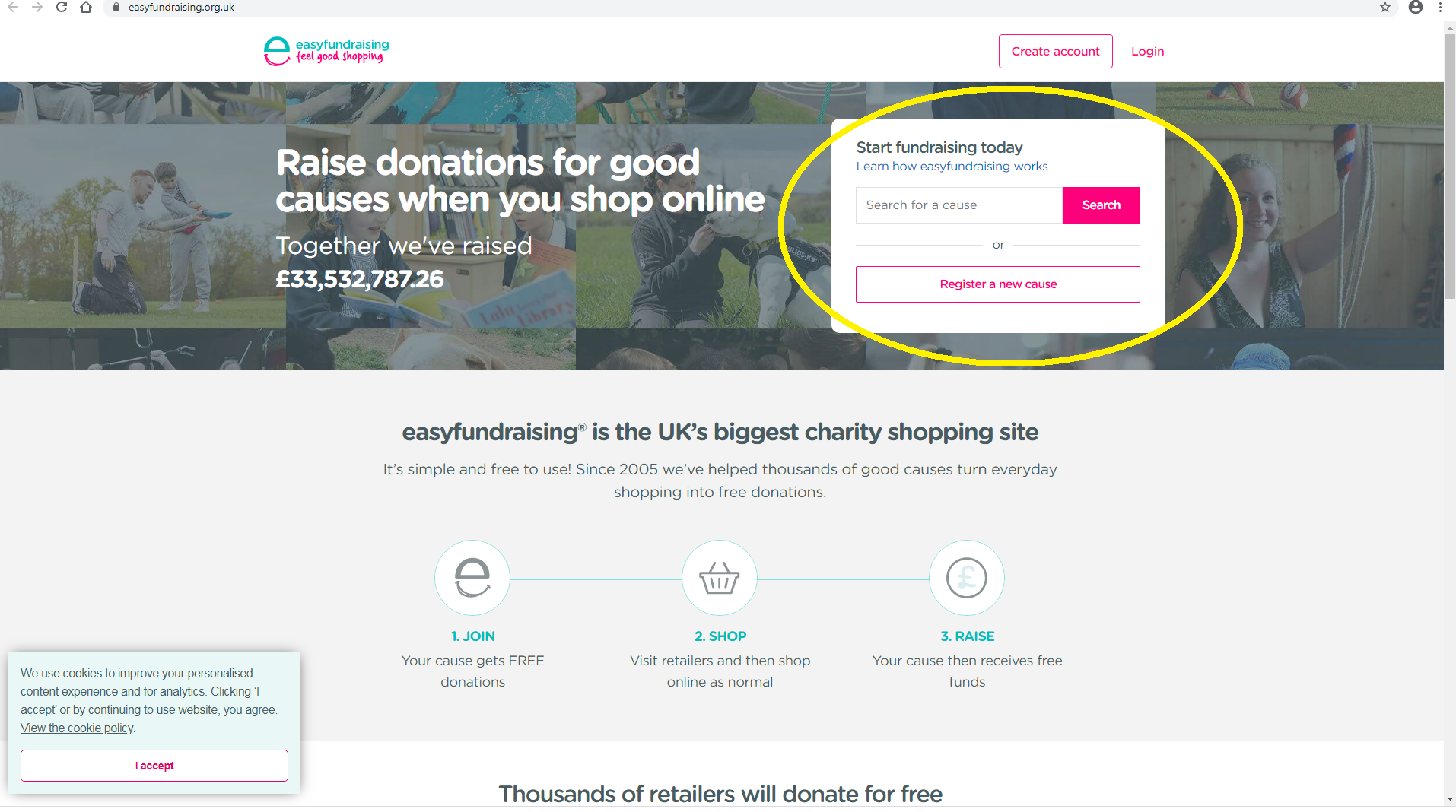 A drop-down list will appear and you can then see our full name and be sure that you are selecting the right cause.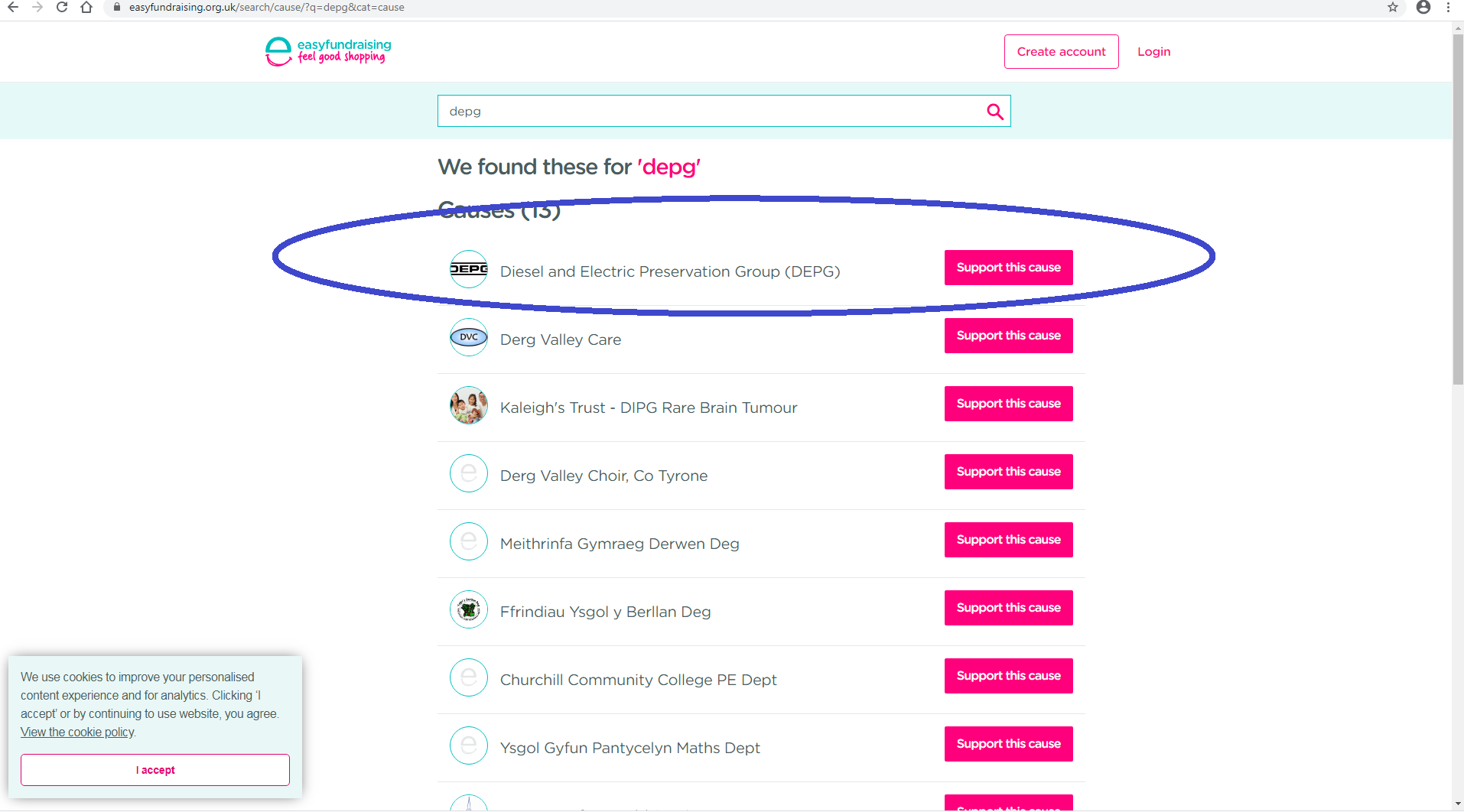 As soon as you select the DEPG, a status screen will show the total that has been raised so far for the DEPG (only 27p at the time we grabbed the screenshot!).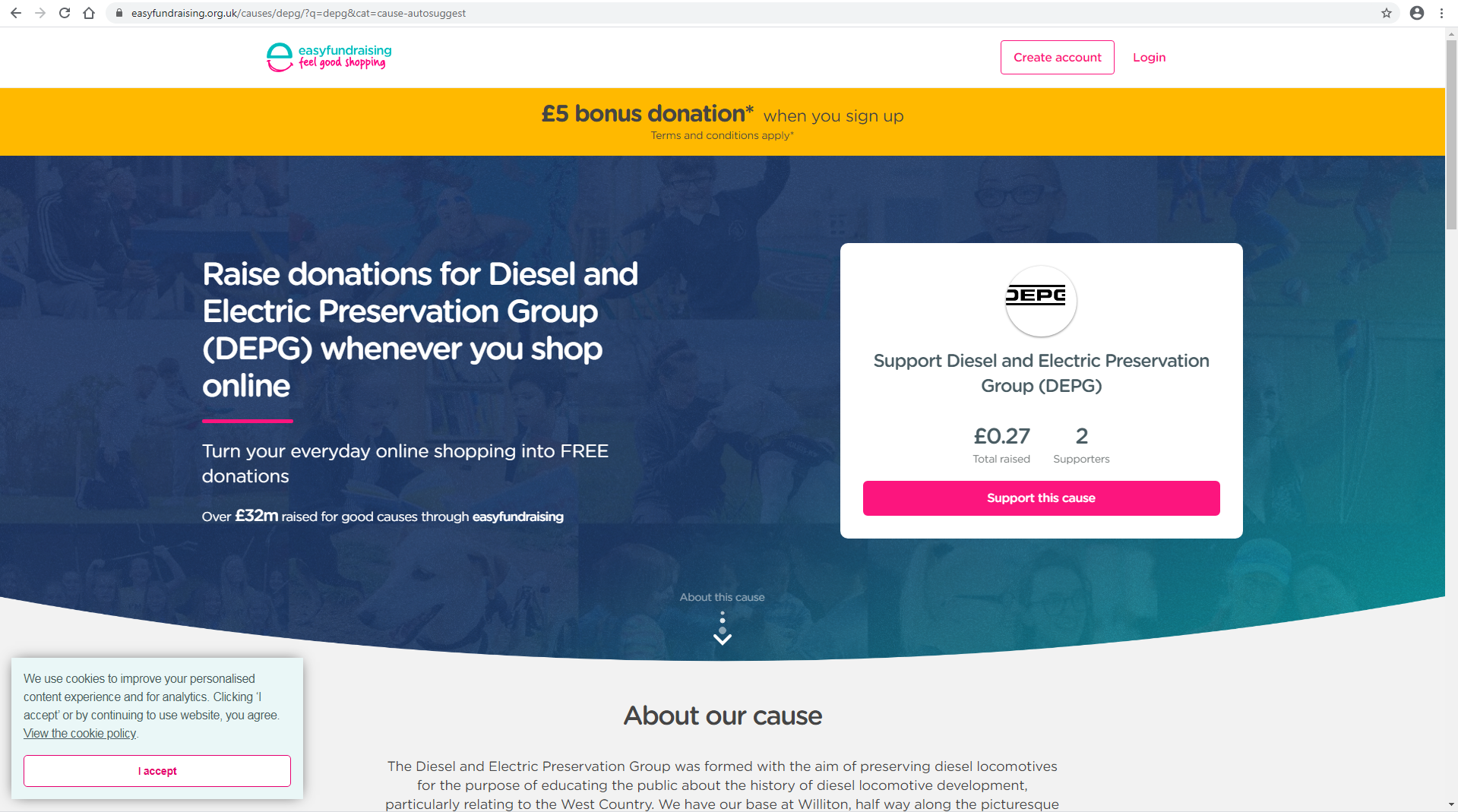 Then click SUPPORT THIS CAUSE and the CREATE AN ACCOUNT page will then come up and you will need to add your details to become registered.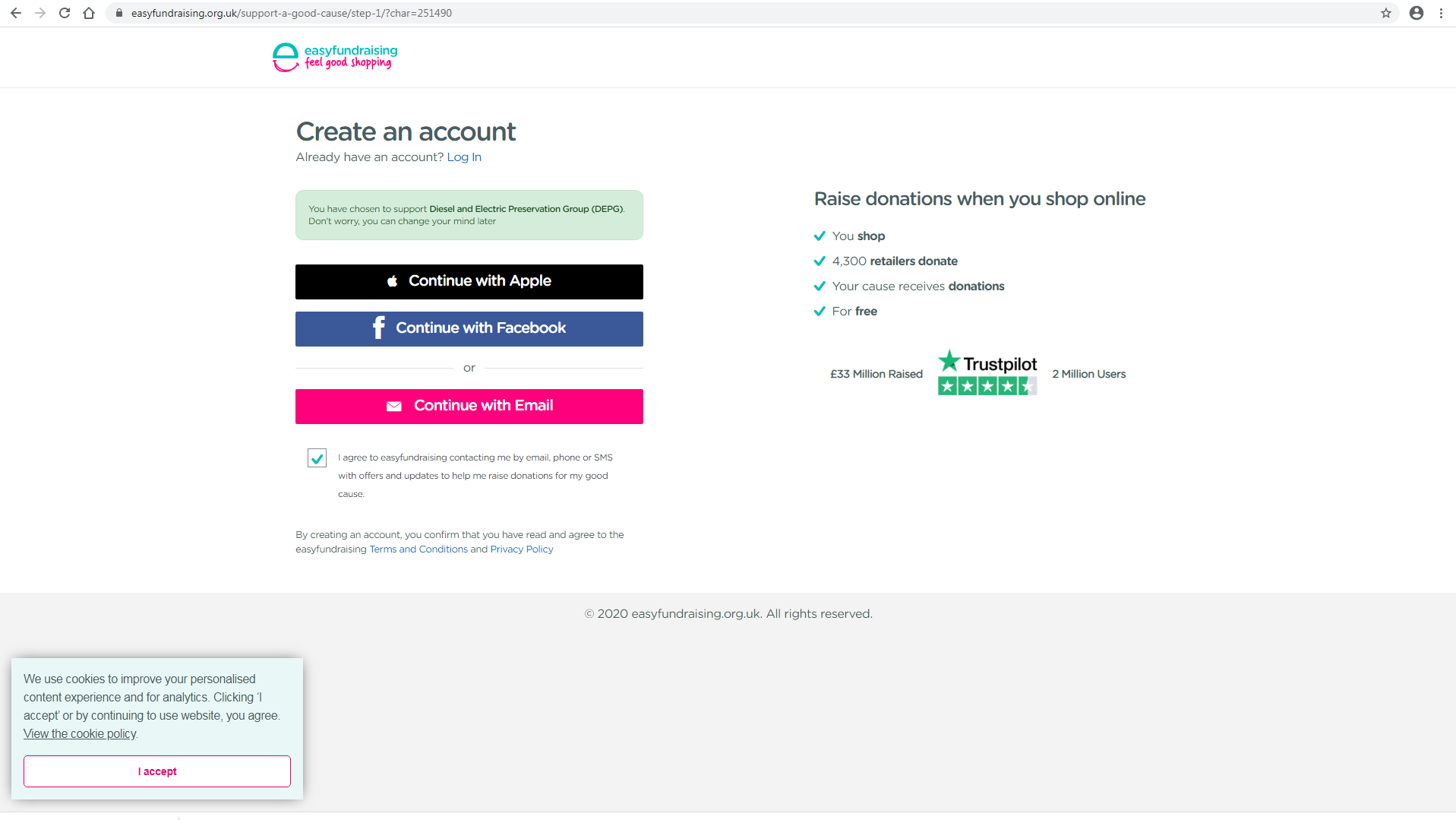 Once registered, it is VERY IMPORTANT to START your shopping from the Easyfundraising page. This ensures that your shopping is counted as eligible for the donations.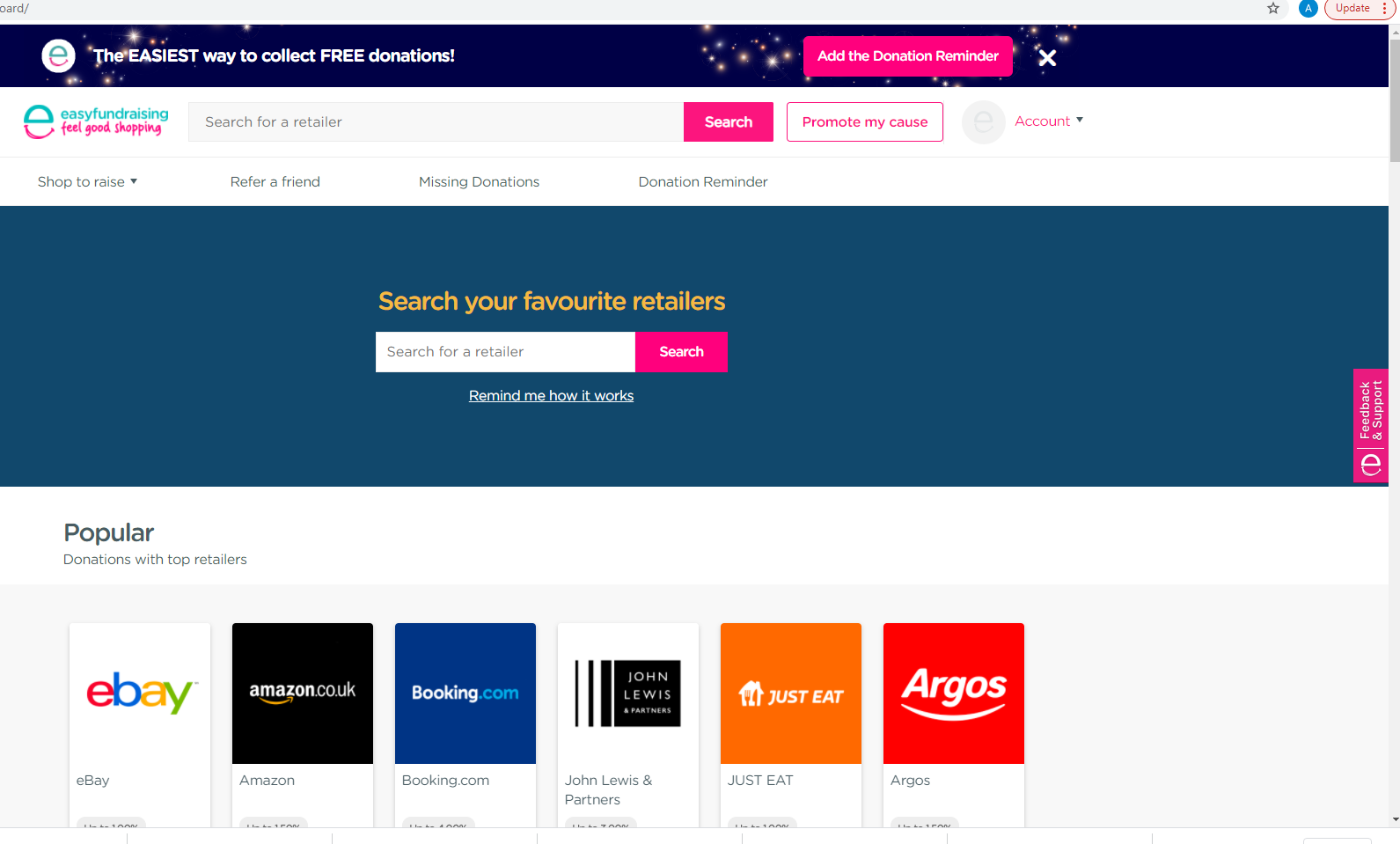 On occasion, a reminder may come up asking you to install the "DONATION REMINDER" but this is entirely optional and up to you as the user.
THANK YOU VERY MUCH for supporting the DEPG !
Go to How to sign up to Amazon Smile
Go to How to sign up for GiveasyouLive
Go to Help us when shopping page
---
Social media channels: